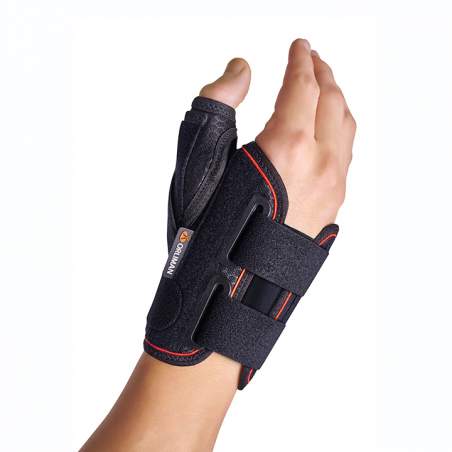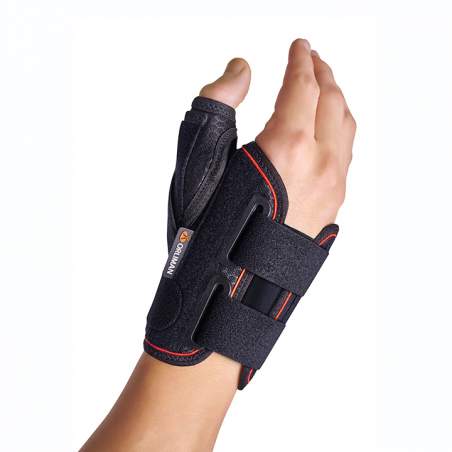  
copy of SEMIRRIGIDA WRIST SPLINT stun THUMB SHORT WITH ORLIMAN
Wristband semi tailored quilted fabric, breathable internal terry cotton thumb abductor splint mouldable aluminum, lycra elastic in the back for easy positioning and Velcro closure with buckles.
REFERENCE
MP-72
COLOR
Blue
MODEL RIGHT
MP-D72
MODEL LEFT
MP-I72
LENGTH (CM)
13
FAMILY
MANUTEC
EFFECTS
Positioning and thumb support. Comfortable positioning thanks to the lycra elastic cord closure and buckles.
INDICATIONS

Functional Immobilization of the thumb.
Aftermathpainful inflammation in osteoarthritis and arthritis.
Conservative treatment after surgery or injury.
Sizes (in cm perimeter. Wrist)
S / 1
M / 2
L / 3
XL / 4
12-15
15-17
17-19
19-21