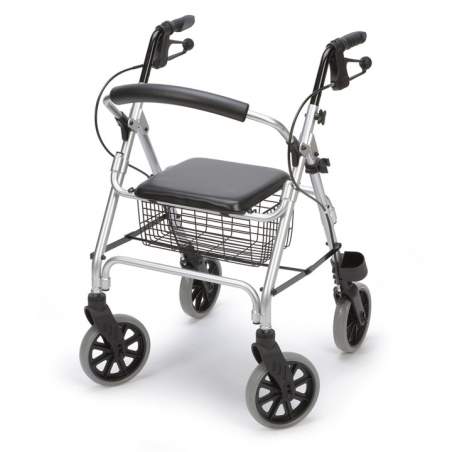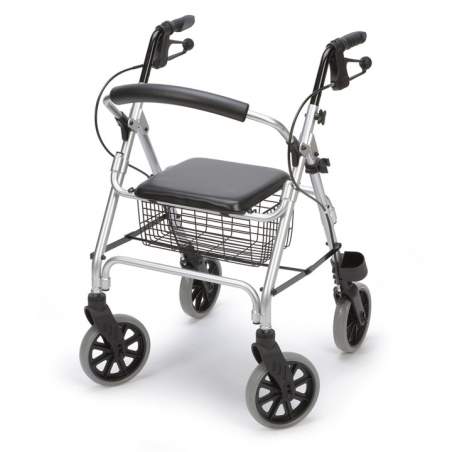  
Andador de aluminio rolator Ergo
Ergo rolator aluminum walker AD150
Provision Code 12060003
Lighter, more maneuverable version of the classic rolator.
Made of aluminum, weighs only: 7.5 kg and is very easy to fold and store.
Suitable for use both indoors and outdoors.
The brakes specially designed to be driven even with limited hand mobility, have position "parking" that blocks the rollator for safety.
Cane holder included.
Seat to floor height 56 cm.
Total depth 72 cm.
Total width 56 cm.
Total weight 7.5 kg.
Maximum weight 120 Kg supports