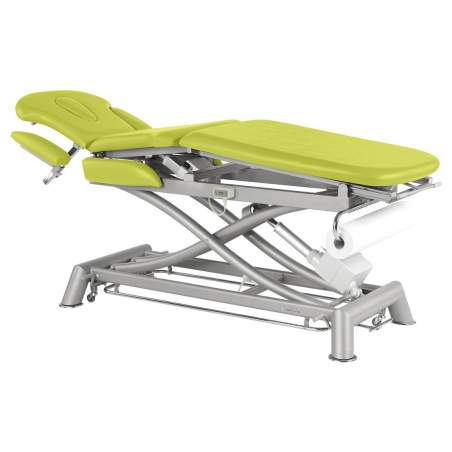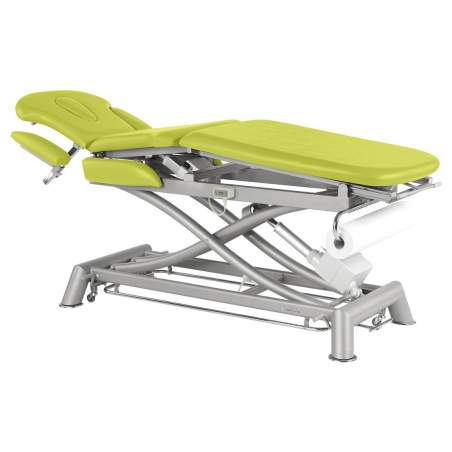  
Camilla electric scissors multifunctional gray T01
Camilla electric multifunction scissors. 62x200
Camilla 3 bodies with 7 sections.

• Variation in height: 52-106 cm.
• Vertical lift without lateral displacement.
• Structure made ​​of tubular steel, epoxy coated gray paint powder baked in an oven at 250 degrees C.
• legs 90 mm ​​in diameter with adjustable leveler to save small drops.
• Retractable wheels with pedal. These wheels are for moving the stretcher (cleaning, etc ...), NOT for transporting patients
• Height adjustment by electric motor peripheral system.
• Motor quick lift.
• reclining Bodies: Part of the head by gas spring, kyphosis part by electric motor of the feet by gas spring.
• T01: ergonomic head tear tear plugged hole included
Built-roll holder • folding series,
• polyurethane foam padding 4 cm in thickness and degree of firmness III-Semihard
• Maximum weight 200 kg
. Fireproof leatherette M2.

. PRODUCT CE.  
. THREE YEAR WARRANTY