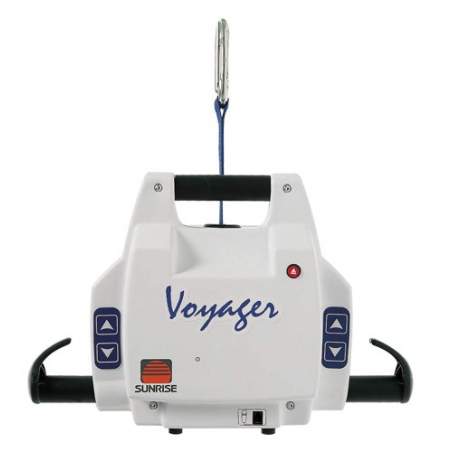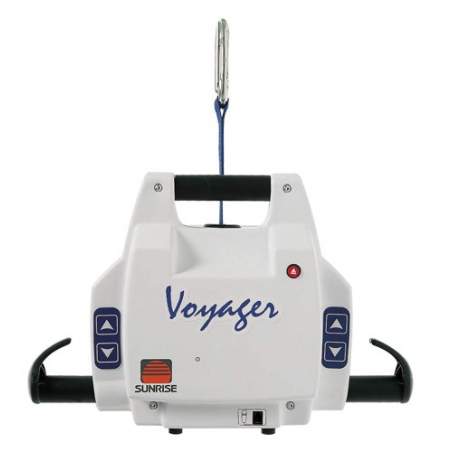  
Ceiling lift Oxford Voyager Sunrise
Voyager is a unique solution in portable ceiling lifts for home, nursing homes and hospitals. Whether for its continued use at home, emergencies or workarounds, or in cases where a crane fixed roof is not adequate

Portable Ceiling crane without installation
Voyager is a unique solution in portable ceiling lifts for home, nursing homes and hospitals. Whether for its continued use at home, emergencies or workarounds, or in cases where a crane fixed roof is not adequate. . . Voyager, with a lifting capacity of 200 kg, is the perfect solution. Ideal for bathrooms and small rooms.
No installation
The VOYAGER ceiling lift attaches easily without any permanent installation, thanks to its unique combination of roof rails and telescopic poles, portable. And also can be removed very quickly, leaving the roof damaged.
Option multi-poles
The different placement of poles and rails solve the problems of transfer of patients in almost all types of rooms. The standard system 1 and 2 post rail is suitable for lifting and transporting the patient to and from the bed or bath. The 2-lane system with 3 poles is indicated for movements in 2 directions and 3 lanes with 4 posts covering all sorts of movements.
Multiple safety systems
The Voyager system design includes multiple safety systems and the flexibility of the posts to keep them from moving, stop and emergency lowering, anti-torsion strap or audible battery indicator to make sure you will not run out of battery at critical moments.

Max user:200 kg
Crane type:Portable ceiling lift
Download catalogs