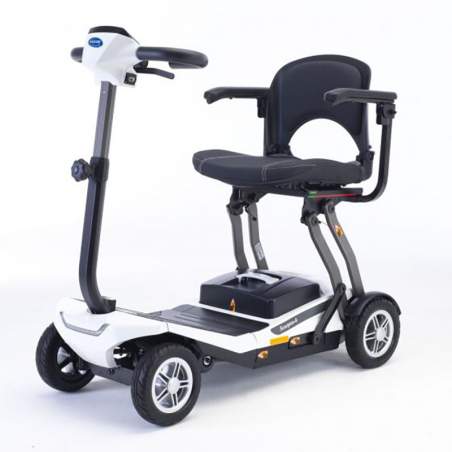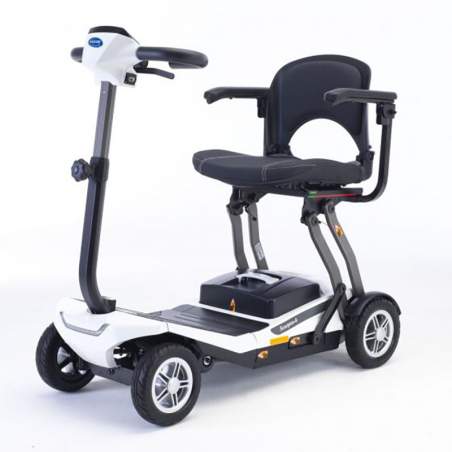  
Scorpius A scooter with automatic folding
The Invacare Scorpius A folding scooter is ideal for all those users who are constantly on the go.
The Invacare Scorpius A electric scooter is compact enough to store in the trunk of most conventional cars and to travel abroad as the batteries comply with IATA and MSDS provisions for air travel.

The Scorpius A scooter can be folded automatically in just 8 seconds at the push of a button and its folded weight without the batteries is less than 30 KG facilitating transport.
Foldable & Compact
Available in manual or automatic version, the Scorpius can be folded effortlessly in less than 10 seconds! Both models can be easily placed inside the trunk of any car. Plus, they can be lifted effortlessly when needed as both models weigh less than 30kg without batteries.
Finally, another of the main characteristics of the Scorpius folding scooter is its modern and current design available in two colors: white and red. You will also find multiple accessories, easily mounted covers for the backrest, seat and handlebars, or protection covers, additional batteries with more capacity (17Ah), belt and additional control.