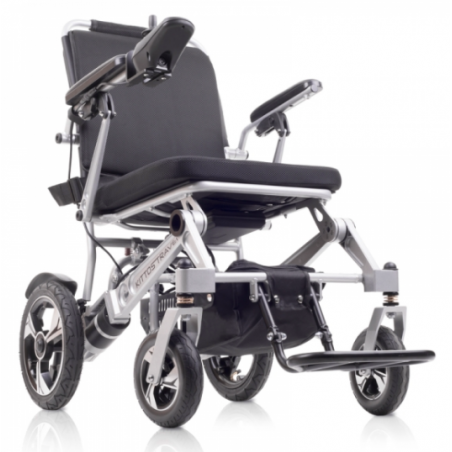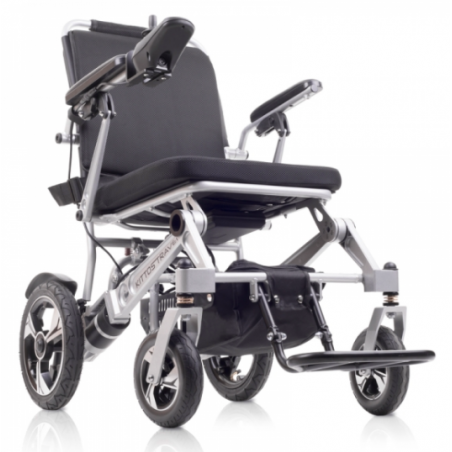  
Kittos Travel electronic chair
Kittos Travel folding electric wheelchair .
Folding electric wheelchair
The Kittos Travel chair , the new folding electric chair from the Kittos family, number one in sales in Spain. It is an ideal chair for traveling and to go around town, folding in just 5 seconds. It has new improvements such as a new battery extraction improvement system, a new system for easy connection and disconnection of the motor. The Kittos Travel is narrower than its "sister" Kittos City, with a total width of 53.5 cm which allows it to pass through the doors without problems, in addition to its easy handling due to being the lightest of the Kittos family weighing less than 20 kg.
Data sheet
High From Seat To Floor. 46 cm
Brakes. Electromechanical Brakes
align: center; ">
Foldable.
Yes
Maximum speed. 6.5 Km / h
Seat Material. Padding / foam
Footrest Type. Folding Platform
Full Length With Folded Footrest. 81 cm
High From Seat To Floor With Cushion. 51 cm
Total Weight Without Batteries. 19.90 kg
Total Weight With 10 Ah Batteries. 24.05 kg
NNumber Of Batteries. two
Footrest Material. Aluminum
Front Wheels Measurements. 18.5 cm
Rear Wheels Measurements. 28.5 cm
Front Wheels Width. 4.5 cm
Rear Wheels Width. 4.5 cm
Front lights. no (Lightcare optional)
Taillights. no (Lightcare optional)
Front Wheel Type. Solid / Inflatable
Rear Wheel Type.Solid / Inflatable