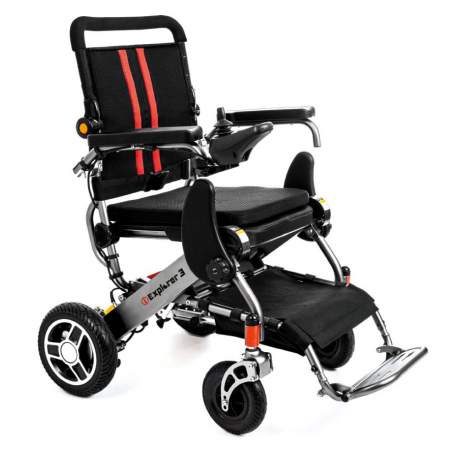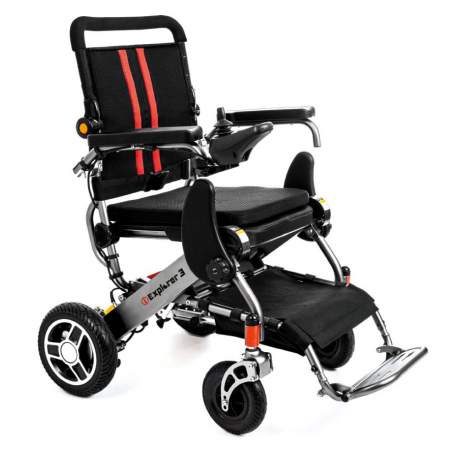  
Silla i Explorer 3
New Wheelchair of Apex I Explorer 3
Wheelchair I-Explorer 3
The I-Explorer is Apex's ultralight electric chair. It is ideal for small spaces and traveling with it thanks to its compact dimensions.
Apex offers two models of this wheelchair depending on the size of the wheel: the I-Explorer 3 with a rear wheel of 10 "and the I-Explorer 3 plus with a rear wheel of 12".
• Folding wheelchair:Its folding is instantaneous.
• Easy to transport: Its rear wheels allow it to move like a trolley once folded.
• Light and sturdy wheelchair:Apex offers a 5 year warranty on its aluminum structure. Thanks to its removable lithium battery, its weight is 26.5 - 27.2 kg without battery.
• Comfortable wheelchair: It provides extra comfort to the user due to its aluminum forks that present a real internal suspension against vibrations of the pavement. The useful gap between the armrests is 48.5 cm. It also has an anatomical cushion and visco elastic.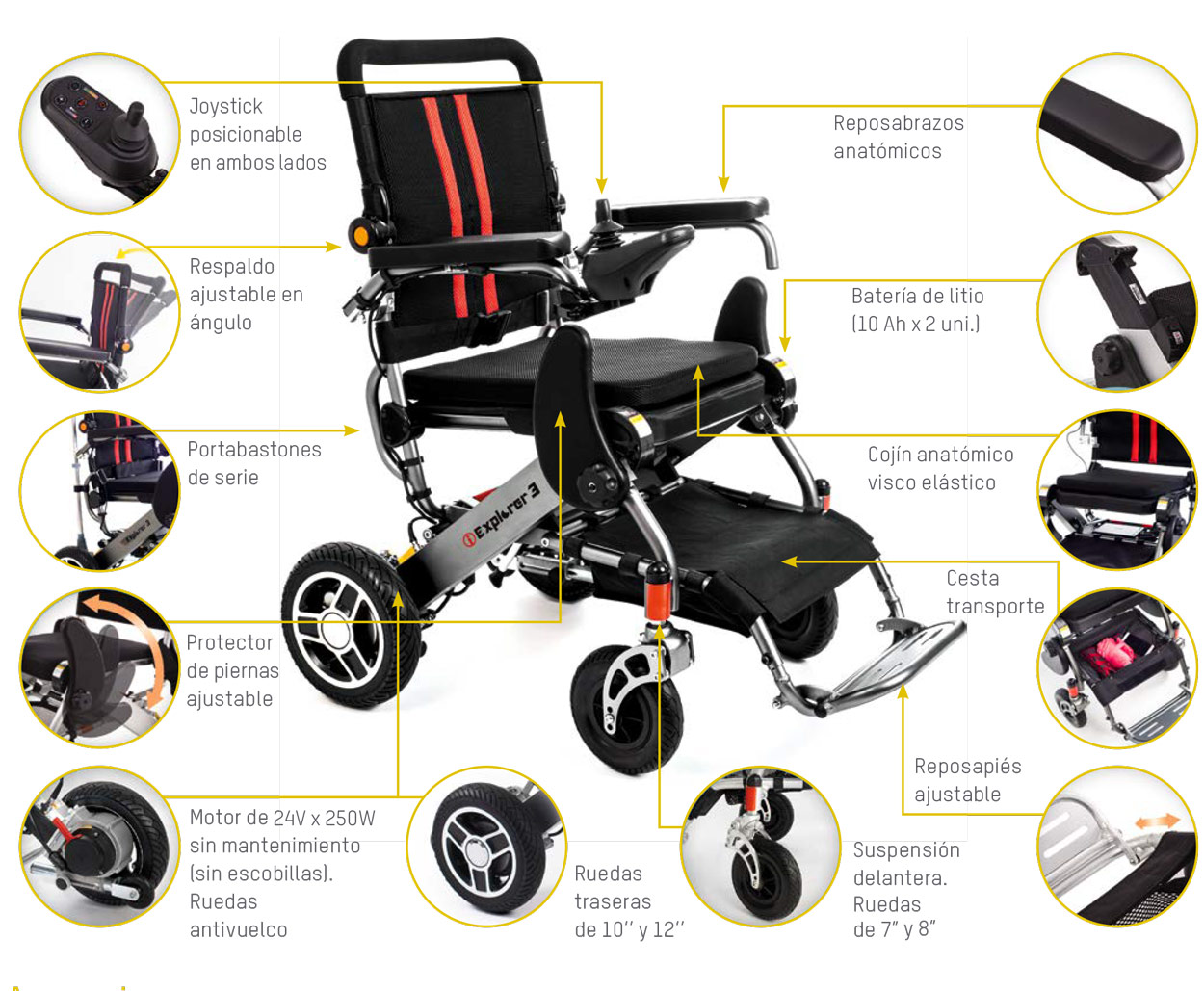 Technical specifications
I-Explorer 3 (I-Explorer 3 plus)

Unfolded dimensions (length x width x height)
101 x 62 x 96 cm
107 x 62 x 94 cm (I-Explorer 3 plus)

Folded dimensions (length x width x height)
35 x 62 x 77 cm
40 x 62 x 78 cm (I-Explorer 3 plus)

Seat dimensions (width x length)
38 x 42 cm
41 x 45 cm (I-Explorer 3 plus)

Height of the floor to the seat
49 cm
47.5 cm (I-Explorer 3 plus)

Maximum weight supported
115 kg
150 kg (I-Explorer 3 plus)

Weight with batteries
29 kg
29.6 kg (I-Explorer 3 plus)

Weight without batteries
26.5 kg
27.2 kg (I-Explorer 3 plus)

Maximum speed
6 km / h

Maximum slope
12th

Turning radius
90 cm
96 cm (I-Explorer 3 plus)

Type of motor
DC motor brushless. Power 250W

Front wheels
7 "Solid

Rear wheels
10 "Solid
12 "Macizas (I-Explorer 3 plus)

Batteries
10Ah / 24V
Guarantee
Frame5 years
Batteryias 6 months
Electronic components 1 year