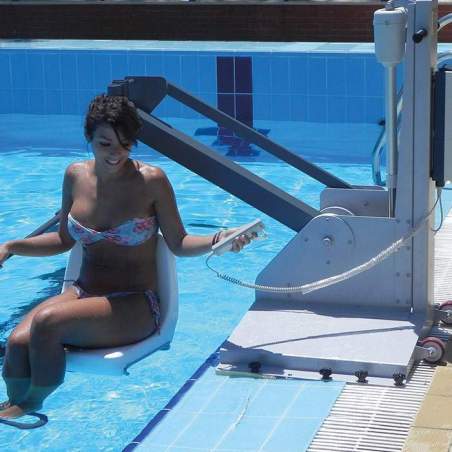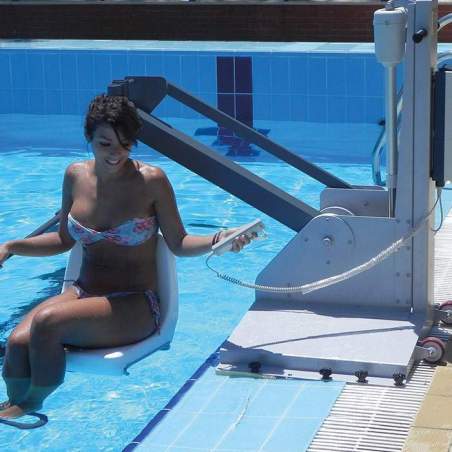  
Metalu 600 Pool Crane
Metalu 600 swimming pool lift or crane
Detachable fixed battery lift.
Designed for those pools where water pressure or water itself is a problem.
Autonomous user.
Made of lacquered stainless steel.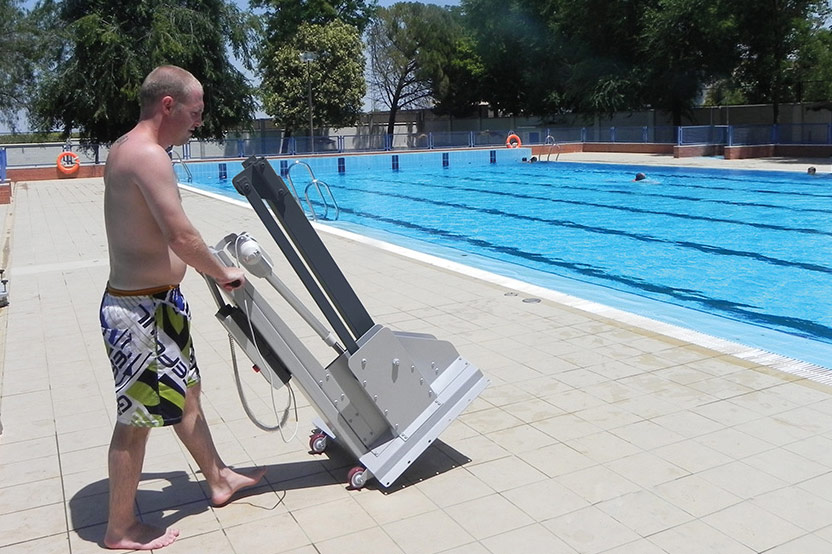 Composed by:
Base platform to anchor to the ground.
Vertical prism. Pivoting arm.
Electric mechanism:
• 24 V electric actuator.
• Control box.
• Hand-held push button.
• 2 Batteries.
• Battery charger.
• IP 65 protection
Powered by hand button.
Removable seat.
Folding armrest.
Footrest.
Auxiliary wheels for transport.
Made of lacquered stainless steel.
Personal Autonomy
CE marking
Weight 70 Kg Approx.
Lifting capacity 120 or 150 Kgs.
Seat travel in vertical: 1,15 mts
2 years warranty.